Done by Kitiara <3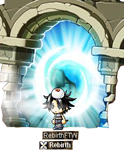 BEFORE GPQ
We need to hit the rocks to get an earrings
which will let us to go inside Sharenian Castle
without dying
. Put it on and
NEVER
take it off.

Important:
Spoiler: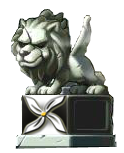 FIRST STAGE:GatesKeeper Test
(Statues)
Statues will do a
code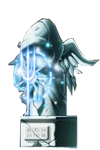 [ 1º--> 4 statues will shine, 1 by 1, 2º--> 5 statues, 3º--> 6 statues ] and we need to reproduce it. It's like that memory game with colours ;D. The map is very big (one person alone can't see at same time all the statues), and it's hard for ONE person to remember this combination, SO we do it by two parts and we give every statue a number (and like this, we don´t need to remember it because we will just write it down in chat box)
Left Side:
Right Side:
Write the code in chat box and reproduce it and then it's done

SECOND STAGE: Spears & JumpQuests <3
In this Stage the objective is to get 4 spears
and put em on their place.
3 of these spear u get em after complete 3 'little' JumpQuests. The other one we need somebody with teleport and a thief with DS to do 'The gollems'.

1.
Jump Quests
JQ1: http://www.tudou.com/programs/view/czrIf8RUdvc
JQ2: http://www.tudou.com/programs/view/dujEsFe2pCo
JQ3:http://www.tudou.com/programs/view/UvkLZca3efg
Ok now we have 3 spears after complete the JumpQuest Portal. Now we will go the Gollem Portal

2.
Gollems
Kill the MASTER Muscle Stone. He will drop a key
, Loot it and use it for open the 3rd portal where we could get the last spear.
Spoiler:

3.
Gollem Spear
Open the portal :
Here we need a Mage with teleport (Lvl. 1 Teleport is enough) and any kind of thief with DS.
Mage will go at bottom and will use teleport to get a Rusty Key
Spoiler:
Spoiler:
which will let our thief open the secret room in the top
Spoiler:
(after avoid MORTAL GOLLEMS! XD With DS)
Spoiler:
And Finally he will get the last spear

Spoiler:
Now we have ALL the spears, Let's go plant it

4.
Plant Spear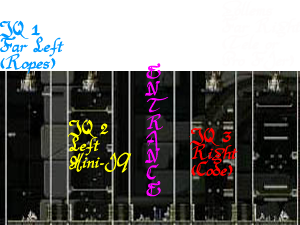 #1 Far Left: Here we will Plant the Spear that we got in the
first Jump Quest
. We just need to climb up the rope and drop spear in the top. No Teleport needed. No Haste needed (but recommended). Hermits with Flash Jump will do this faster than other class.
#2 Middle Left: Here we will Plant the Spear that we got in the
second Jump Quest
. We need to complete a "mini jump quest" and drop the spear in the top. Haste needed (or max jump with equips )
#3 Middle Right:Here we will plant the spear that we got in the
third Jump Quest
. We need to reach the top, some rocks will do us go down, and some rocks will help us to go up. Here we can see which rocks let us go up: (No teleport needed. No haste needed)

#4 Far Right: Here we will plant the spear that our thief got in Gollems portal. Like always, we need to reach the top and drop the spear there. Usually a mage with teleport maxed (minimum was lvl 12 i think, say to me if i'm wrong) just tele up and it's done. A Pro Hermit ^^ could to do this with Flash Jump
When the FOUR Spear will be planted, we will be able to go to next stage

THIRD STAGE: VASSAL'S OFFERING
WORKING ON IT ~~